The world is changing fast...astonishingly so. Everywhere you look - in any industry you care to examine - business needs are shifting and projects are being delivered differently. While the hard and soft skills needed to drive them to success continue to evolve.
The way that successful companies with big ambitions and must-impress projects get their people has followed suit.
As we approach 2022, serious project managers can't concern themselves with the difficulties a recruitment consultant encountered in filling a few tricky positions. And the traditional managed service model often ticks all the boxes on paper, but falls short when it comes to project delivery.
If you know your market, it soon becomes painfully clear when a project management consultancy (PMO) has squashed average ability employees into your key roles; instead of securing the very best candidates for your positions. Once a business-critical project kicks off, you shouldn't have to discover that the confident swagger of the glowing CVs you read doesn't match up with the lacklustre project performance!
To put it crudely, you don't want 'bums on seats' or overly confident salespeople promising you the moon on a string, but then failing to provide a single star hire. And you certainly don't want to entrust your key project to an expensive - stuck in their ways - PMO with the 'best people'...only to find that the competition has better!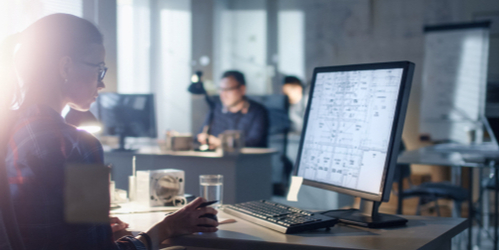 Exceptional service - it's not too much to ask
Is it too much to ask for expert management consultancy support - plus the rapid global reach of an established recruitment agency - in one package?
A company that will guarantee to overcome ANY project or business challenge related to having the right people...and then back it up when you most need them! A globally positioned partner, available to you 24 hours a day, that will happily adapt any aspect of its proven service to best suit your organisation.
A forward-thinking outfit that has spent months, or years, tracking the key projects in your market while talking to the movers and shakers involved. Simultaneously preparing teams of highly skilled consultants, ready to hit the ground running. A company that thrives on urgency and desperate 'to the wire' requirements...but acts proactively, not reactively.
Shouldn't this just be the way things are done? At Coalesce Management Consulting, we believe so.
Mission-critical projects with urgent people problems
Our fresh approach and global reach is helping companies all over the world to prepare for the shifting challenges of resourcing major projects. As an added bonus, we're also a safe pair of hands to pull you out of any unexpected holes in your capability to deliver.
You've just won a massive bid that you weren't expecting to succeed...perhaps you're about to sign contracts on three! But any celebrations must wait: the project kicks-off in a fortnight and you now have a major people-shaped problem.
Sure, it's a nice problem to have. But you need to get the right experts on board...and fast! If you can't source them, then that's a major headache that will hike the blood pressure of even the calmest of project management gurus. Especially when your hard-pressed internal procurement division just doesn't have the capacity to deliver the goods this time.
Your client urgently needs you to hit the ground running with all of the expert people power you promised. You can't risk dragging your heels. Or demonstrating the gaps in your capability or resource to deliver their all-important project within their alarmingly compressed timescales.
When you over promise and under deliver on your pitch, the potential damage to your reputation in the marketplace can be disastrous. Some companies never recover from mistakes like this.
Together we'll overcome all project hurdles
Perhaps you're experiencing the frustration of reaching preferred bidder stage, time and time again, only to miss out at the last hurdle. That's a painfully expensive and time-consuming exercise. But sometimes all it takes is a fresh set of eyes and an outsider's perspective to highlight the missing skills and experience your team so badly needs.
Or maybe you've highlighted a lucrative market you want to move into, or a new type of design project that will be big in the future. It's fresh ground, but you know your company has the potential...if only you could front the right team to win that first all-important tender.
So, what else is new?
There's a lot of talk about 'bespoke tailored solutions' in this game. Sadly, the words have lost their meaning. Which is why we decided to do something about it.
So what else is different about the service we offer? In a way - that's entirely up to you. But here are some of the things we've been doing for your competitors:
• Placing one of our expert consultants into their project offices. Identifying people-shaped gaps in technical capability and capacity and then bringing the right professionals in to fill them.
• Providing a complete managed service solution - but never 'forcing square pegs into round holes'; only fronting our own employees if they truly have the optimal profile for the job. If they don't have the right skills and experience...we quickly secure the people that do.
• Taking all global people related problems off their hands with keen knowledge of and strict adherence to national laws. Want a complete, managed global payroll and HR service? No problem. Need us to work through payroll umbrella companies? That's fine. Helpful if we take care of flights, accommodation, PPE and laptops...while solving any immigration issues? We do this all the time. And if you just needed a few great contractors to start yesterday - we can do that too...almost!
• Supporting companies to enter new markets or work outside their core capabilities by bringing the experience in to lead or show them how it's done.
• Acting like a recruitment consultancy on the candidate side, using the tried and tested techniques and full resources of our group business - matching the right people to projects and organisational style. We have a bigger network and reach than anyone else to lean on - with offices across the UK, Europe, Singapore, Vietnam, the Philippines and the United States.
• Providing the continuity and understanding of a long-term relationship with the physicality of a flexible workforce. Without the associated risk.
• Save them time, make them money and protect their hard-earned reputation by ensuring they have the people power to hit each and every bid or project deadline.
Give us a chance, we'll impress you
In our infancy, some clients would tell us that we 'sound like another recruitment company'. But that was only until we proved our worth and were able to present the case studies and testimonials demonstrating - that we do what we say, and we say what we do. In fact, the vast majority of our business has been built on both manager and candidate referrals. When people work with us, they want their colleagues and even friends to do so too.
When a people-shaped project problem emerges you need the best consultants out there to galvanise the power of your internal resources. The only way to get things done is to work with recruitment and market experts, with access to more experts, who work for a company owned by...you guessed it - experts!
Coalesce Management Consulting delivers high-value consulting services and solutions across the STEM specialisms of energy, life sciences and advanced engineering. Our truly 'bespoke', project and relationship-led approach means we will hit your requirements in the shortest amount of time. So you will maximise your return on investment, achieve your goals and unlock the full potential of your business.
Don't delay, contact us today!
The recruitment industry is changing fast...don't get left behind. Contact us today and we can answer any questions, address any doubts our competitors may have left you with and present you with the evidence of our bold claims.